Welcome to Baltic Stags!
Why choose the Baltic States?

The Baltic Capitals are sublimely beautiful cities with long eventful histories and are steeped in tradition. Today they are prosperous, vibrant, buzzing and looking towards a bright future. The people are friendly, very very beautiful and love foreign visitors!

There has never been a better time to visit the region as a combination of new super cheap flights, excellent accommodation, diverse and unique activities and our on-location customer service expertise guarantees you unrivalled quality, value and satisfaction!

As yet, and unlike other destinations in the 'New Europe', Vilnius is unscathed by the harmful effects that growing numbers of tourists can have. For most it's a comforting thought that you'll unlikely to bump into other groups of revelers, although with the sheer amount of bars, clubs and activities there is certainly room for it in the future! Riga's popularity has grown tenfold over the past 3 years and as a result the city is ever adapting to cater for a Gentleman's needs. Tallinn must be counted as one of the quaintest cities in Europe affording the most spectacular backdrop to a weekend of merriment and joy.

NOW is the golden age of the Baltics - so get here quick, before everyone else does!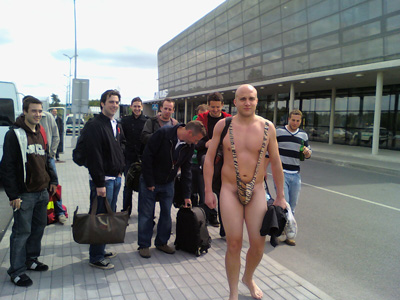 Now that you've found us you can rest assured that the hard work is over! You won't find a better place to go for a stag weekend anywhere in Europe and you won't find more dedicated professionals than us to organise it for you! We are a specialised baltic stag company and we ONLY do stag weekends in Riga, Tallinn and Vilnius.

- You'll have our undivided attention whilst you are here as we only accept one group booking in each city per weekend. We live here, we love it and our local knowledge is unrivalled - between us we are veterans of thousands of nights out in the Baltic Capitals alone!

- Feel secure knowing that we are here 24 hours a day for you in the event you might need any kind of advice or help about anything!

- Your time here is precious so don't waste it trying to figure out the best places to go or best things to do for yourselves - we'll tell you for FREE!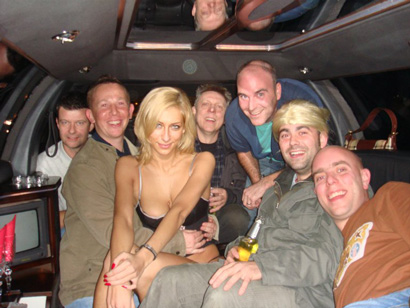 - Our Baltic Stag packages start from just €89 for 2 nights in a 3 star hotel including breakfast, transfers to and from the airport and a 5 hour nightlife tour.

- If your group is 16 people or more then the STAG goes FREE!

- Please have a look at our Vilnius Stag Packages, Riga Stag Packages and Tallinn Stag Packages pages!

We hope you enjoy looking around our webpages and find them useful. Don't hesitate to get in touch if there's anything you can't find!

For a free and non-obligatory quote.... Please send us an email to email@balticstags.com stating Vilnius, Tallinn or Riga, how many are likely to be in the group, when you'd like to travel, what standard of accommodation you'll need, what activities you'd like to do, and anything else you think will be helpful in creating what will probably be the best weekend of your lives!

We look forward to hearing from you!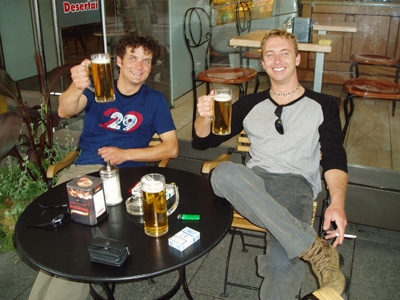 ---